Komedie
Det er begeistrende. Det er festlig. Det er spennende. Med vår hjelp kan du glede deg over de beste av Londons forestillinger for mindre penger. Vi tilbyr god tilgang til billetter til lave priser, og vi er en høyt betrodd kilde til Londons teaterlands festligste aftener, bl.a. med topp musikaler, populære komedier, moderne og klassisk dans, opera og mer. Vi har også billetter til barneforestillinger som hele familien vil sette pris på, høy drama for voksne, West End favoritter som har gledet tilskuere i årevis, forestillinger med berømtheter, musikaler og de morsomste komedier. Alt er til priser som gir deg et smil.
Resultater: 6 forestillinger passer til din forespørsel.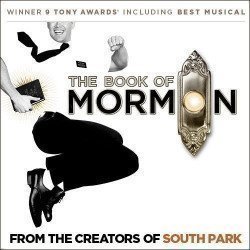 Par (88%)
Teatergjengere (83%)
i
Den opprinnelige musikken av The Book of Mormon har simpelthen skutt i været, og kom høyest på lista over musikkalbum på over fire tiår. Musikalen har sjokkert og gledet det amerikanske publikum på Broadway og har vunnet en imponerende samling av toppriser. Den er frekk, uforskammet, rå, fantastisk satirisk og listet som den neste digre West End Smash hitten!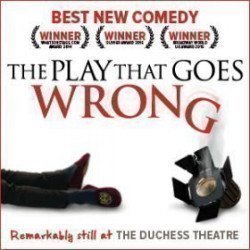 Familier (88%)
Par (91%)
Teatergjengere (92%)
i
Etter en smash hit turné i Storbitannia, kommer dette spillet tilbake til West End etter å ha vunnet utallige utmerkelser fra kritikere som holdt på å le seg ihjel. Hvis du ikke har sett det ennå og du elsker britiske klassikere som TV-serien Fawlty Towers, da er dette noe for deg. Ordet morsomt holder bare ikke!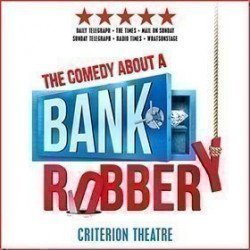 Familier (82%)
Par (90%)
Teatergjengere (90%)
i
Mischief Theatre's smash-and-grab hit The Comedy About A Bank Robbery is a fast, fabulous comedy caper and the funniest show in the West End!
Book now for this dynamite comedy. It would be criminal to miss it!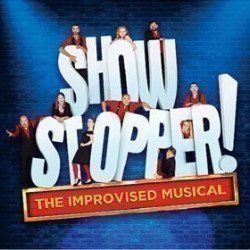 Par (94%)
Teatergjengere (100%)
i
Olivier Award 2016 winners The Showstoppers are back in the West End transforming audience suggestions into all-singing, all-dancing shows with unpredictable and hilarious results.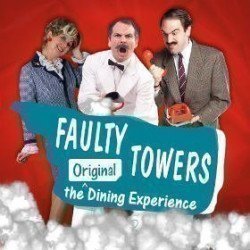 Familier (83%)
Par (98%)
Teatergjengere (90%)
i
When the audience become diners in the 'Faulty Towers' restaurant, pretty much anything can happen – because two-thirds of the show is improvised. The fun starts as guests wait to be seated. It then hurtles along in a 2-hour tour de force of gags and shambolic service as Basil, Sybil and Manuel serve a '70s-style 3-course meal together with a good dollop of mayhem. Expect the unexpected!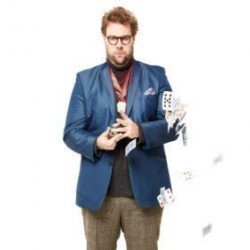 Created with Magic legends Penn & Teller, Mischief Theatre conjure up an evening of grand illusion.
In the next 'Goes Wrong' comedy to hit the West End, the original Mischief company play a hapless gang of magicians presenting a charity event.
Nettles
iflg. kategori
Opptil 70% avslag
Trygg online bestilling
Billettene sendes i posten eller avhentes i billettluken
Kundeservice åpent 7 dager pr uke
Velg sitteplasser når du bestiller
Ingen skjulte avgifter