Lyric Theatre
29 Shaftesbury Avenue, London, W1D 7ES GB
Vises nå på
Lyric Theatre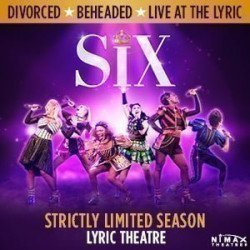 Åpner 18 mai 2021
Åpner 18 mai 2021
SIX
Lyric Theatre
4,9/5
-

Basert på

47

kritikker - (Kritikk)
4,9

47

kritikker
Billetter fra 380NOK
Par (89%)
Teatergjengere (91%)
i
DIVORCED, BEHEADED and now LIVE AT THE LYRIC!
SIX, 'the most uplifting piece of new British musical theatre,' (Evening Standard) is holding court at London's Lyric Theatre for a strictly limited season. Prepare to Lose Ur Head. 
Bestillingsskjema: tirsdag 18 mai 2021
Bestilling inntil: søndag 22 august 2021
Vises nå på: Lyric Theatre
Bestilling inntil: søndag 22 august 2021
SIX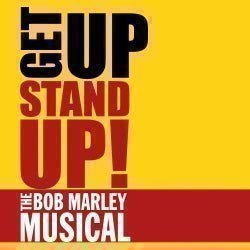 Åpner 1 okt. 2021
Åpner 1 oktober 2021
Get Up, Stand Up! The Bob Marley Story
Lyric Theatre
Billetter fra 210NOK
'It's not all that glitters is gold, half the story has never been told' - Bob Marley
Lively up yourself and celebrate the story of Jamaica's global superstar, as the electrifying new production, Get Up, Stand Up! The Bob Marley Musical, bursts into life from October 2021 at the Lyric Theatre, London.
Bestillingsskjema: fredag 1 oktober 2021
Bestilling inntil: søndag 3 april 2022
Spillets lengde: 2 hours 20 minutes (including interval)
Hovedrollene: Arinzé Kene
Vises nå på: Lyric Theatre
Bestilling inntil: søndag 3 april 2022
Get Up, Stand Up! The Bob Marley Story
Lyric Theatre Facilities
Klimatisert
Bar
Uføre toaletter
høreapparat
Medlem av Q-Park scheme
Toaletter
Adgang for rullestol
Lyric Theatre Access Tickets
Disabled theatregoers and their carers can get discount tickets. Please phone the Lyric Theatre access line on 033 0333 4815.
Lyric Theatre Beliggenhet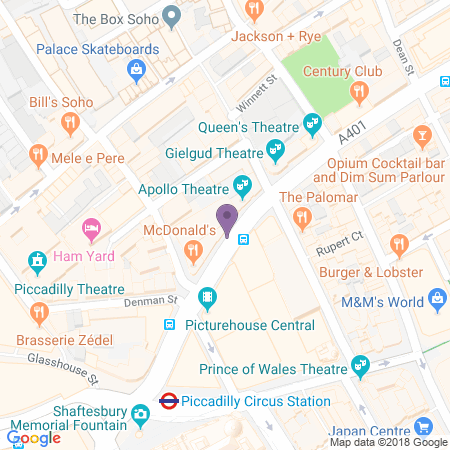 Veibeskrivelse
Reiseinformasjon
Nærmeste undergrunnsstasjon
Piccadilly Circus

Leicester Square
Nærmeste jernbanestasjon
Undergrunnslinjer
Bakerloo
Piccadilly
Northern
Dagbusser
(Shaftesbury Avenue) 12, 14, 19, 38; (Regent Street) 6, 13, 15, 23, 88, 94, 139, 159, 453
Nattbusser
(Shaftesbury Avenue) 14, N19, N38; (Regent Street) 6, 12, 23, 88, 94, 139, 159, 453, N3, N13, N15, N109, N18, N136
Lyric Theatre history
From the outside
The wonderfully fancy red brick exterior of the Lyric Theatre gives way to a spectacular horseshoe shaped interior with deep scarlet soft furnishings and a stunning decorated ceiling. It's the oldest theatre on Shaftesbury Avenue, built in 1888, and the much older Windmill Street façade dates right back to 1766.
Lyric Theatre architecture and history
The Lyric Theatre was designed by C. J. Phipps and built by the famous producer Henry Leslie, on the back of the profit from the smash hit musical, Dorothy. The new theatre first opened its doors in late 1888 and is the oldest theatre on Shaftesbury Avenue.
The magnificent foyer and the bars were given a facelift in 1932 and '33 and the glorious facade was restored in 1994. Despite its renovation, there's an amazing old-fashioned electric pump that is still used to operate the theatre's historic iron curtain!
The Lyric Theatre was actually built around an existing dwelling, dating back to 1766 and the former home of Sir William Hunter, who housed a museum there.
Grade 2 listed in 1960, early on the Lyric was famed for comic operas, before becoming a haven for light comedies, musicals and straight dramas. Unlike many West End theatres, which have suffered lean times over the years, the Lyric's top shows, by respected playwrights like George Bernard Shaw, Eugene O'Neill and J.B. Priestley, kept the place alight through good times and bad.
This is theatreland – take care not to confuse the Lyric Theatre with the Lyric Hammersmith. And make sure you don't end up in the Apollo Theatre, right next door!
Today the Lyric is owned by Nimax Theatres.
Hauntings at the Lyric Theatre
The Lyric Theatre has a poignant wartime ghost story to tell. Hit by a bomb in World War One, it's apparently haunted by the usherette who died in the blast.
Past shows at the Lyric Theatre
Showing an illustrious collection of entertainments right from the beginning, the Lyric Theatre's earliest shows included the 1888 opening production, the comic opera Dorothy. 1892 brought The Mountebanks, a comic opera by W S Gilbert of Gilbert and Sullivan fame. In 1893 Eleanora Duse played in La Dame aux Camellias and Sarah Bernhardt played in Frou-Frou, Phèdre, Julie and La Tosca in 1898. Since the early days the Lyric Theatre has seen any number of smash hit shows, including the first production of the Blood Brothers in 1983. The Lyric hosted the only West End production of Gigi, there was a massive five year run of Five Guys Named Moe in the '90s and the all-time favourite musical Cabaret enjoyed its third big revival at the Lyric too.
Lyric Theatre access
If you use a wheelchair or scooter you can get into the Lyric via the side exit on Shaftesbury Avenue. Just let someone know at the main entrance and they'll open the doors for you.
Lyric Theatre tickets
We're your top destination for a wide variety of seat types and prices, with excellent availability on the full range of Lyric Theatre tickets.