Julefavoritter
Det er begeistrende. Det er festlig. Det er spennende. Med vår hjelp kan du glede deg over de beste av Londons forestillinger for mindre penger. Vi tilbyr god tilgang til billetter til lave priser, og vi er en høyt betrodd kilde til Londons teaterlands festligste aftener, bl.a. med topp musikaler, populære komedier, moderne og klassisk dans, opera og mer. Vi har også billetter til barneforestillinger som hele familien vil sette pris på, høy drama for voksne, West End favoritter som har gledet tilskuere i årevis, forestillinger med berømtheter, musikaler og de morsomste komedier. Alt er til priser som gir deg et smil.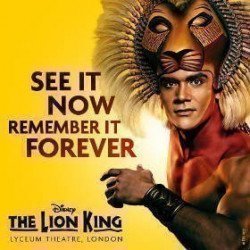 The Lion King
Lyceum Theatre
4,8/5
-

Basert på

5110

kritikker - (Kritikk)
4,8

5110

kritikker
Billetter fra 412NOK
Familier (98%)
Par (90%)
Teatergjengere (90%)
i
Disneys film The Lion King (Løvekongen) er en signaturfilm som har fascinert folk i alle aldre hele verden gjennom. Den musikalske adapsjonen er rett og slett fantastisk. Med en blanding av blendende regi og fantastiske kostymer, masker og marionetter, er dette toppen av det som tilbys på Londons elegante Lyceum Theatre. En virkelig fantastisk forestilling!
Bestilling inntil: søndag 3 oktober 2021
The Lion King
Ingen
bestillingsgebyr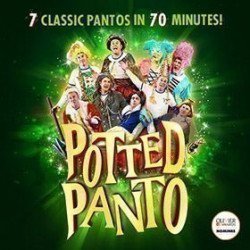 Åpner 1 april 2021
Åpner 1 april 2021
Potted Panto
Garrick Theatre
4,4/5
-

Basert på

10

kritikker - (Kritikk)
4,4

10

kritikker
Billetter fra 276NOK
7 classic pantomimes in 70 hilarious minutes!
Double Olivier nominees Dan and Jeff return for a tenth anniversary festive season of Potted Panto, hot on the heels of their world tour and Las Vegas residency of Harry Potter parody Potted Potter.
In a madcap ride through the biggest stories and best-loved characters from the wonderful world of pantomime, our dastardly double act dash from rubbing Aladdin's lamp to roaming the golden streets of Dick Whittington's London and making sure that Cinderella gets to the Ball.
It's all unmissable fun, whether you're six or 106.
Bestillingsskjema: torsdag 1 april 2021
Bestilling inntil: søndag 18 april 2021
Spillets lengde: 1 hour 10 minutes (No interval)
Potted Panto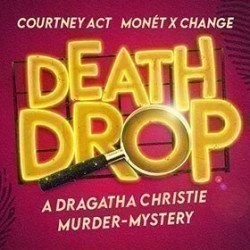 Death Drop
Garrick Theatre
Billetter fra 276NOK
A Dragatha Christie Murder-Mystery 
Murder can be such a Drag. 
Starring RuPaul's Drag Race superstars Courtney Act and Monét X Change, this brand-new comedy is an historic West End first bringing together a full cast of leading drag performers, in a hilarious murder mystery like nothing you've ever seen before. 
It's 1991 and a gaggle of guests gather on Tuck Island for a soirée like no other. The tension rises as the outrageous guests reveal their suspicious and sordid pasts, and one by one they sashay away, until at the last, nerve-shredding, side-splitting moment the surviving guests find out who-dunnit!
This rampant, raucous, ridiculous romp of a murder mystery has gallons of gags, and more twists and turns than a drag queens wig. 
Written by Holly Stars
Based on an idea by Christopher D. Clegg 
Bestilling inntil: søndag 21 februar 2021
Death Drop
Hvorfor bør du bestille billettene dine hos LONDON BOX OFFICE?
STAR-medlem

Alle teaterbillettene våre overholder de angitte reglene fra Society of Ticket Agents and Retailers (STAR). Den nettbaserte billettplattformen vår er sikret med SSL-teknologi, og er tilgjengelig hele døgnet.

Dynamiske oversikter over sitteplasser

Vi har laget dynamiske oversikter over sitteplassene for de fleste teatrene i West End. På den måten blir det enklere å velge de sitteplassene du ønsker.

Øyeblikkelig bekreftelse

Bestillingen din er bekreftet i sanntid med teateret. For å få billettene dine direkte fra billettkontoret på forestillingsdagen, viser du ganske enkelt bekreftelsen på mobiltelefonen din.