104 St Martin's Lane, London, WC2N 4BG GB
Raske fakta
West Ends største lagerbeholdning av billetter
Tilgjengelighet for sitteplasser i sanntid
Velg sitteplassene dine
Bestillingen din behandles direkte i billettkontorets bestillingssystem.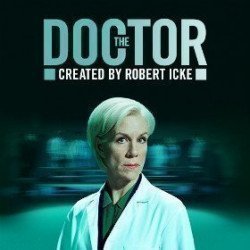 The Doctor
Bestilling inntil: lørdag 18 juli 2020
Spillets lengde: 2 Hours and 50 Minutes
Hovedrollene: Juliet Stevenson
Billetter fra 215NOK
Bestill billetter
Om The Doctor
Alderbegrensning
Suitable for ages 14+
Viktig informasjon
The Doctor includes the discussion of suicide and the description of suicide methods, with an age recommendation of 14+.
Tid
Bestilling inntil: lørdag 18 juli 2020
Spillets lengde: 2 Hours and 50 Minutes
Hovedrollene:
Juliet Stevenson
The Doctor Beskrivelse
★★★★★
The Guardian, The Telegraph, Financial Times, The Sunday Times, WhatsOnStage
Olivier Award winner Juliet Stevenson delivers "one of the performances of the year" (Evening Standard) in Robert Icke's sold-out, five-star Almeida Theatre production. Achievingan Evening Standard Theatre Award for Best Director for Robert Icke and a Critic's Circle Award for Best Actress for Juliet Stevenson at the Evening Standard Theatre Awards, this sensational production comes toDuke of York's Theatre from 18 April.
First, do no harm.
An ordinary day, a girl is dying, a Priest arrives. Her doctor refuses him entry 
In a divisive time, in a divided nation, a society takes sides.
The latest smash-hit by "Britain's best director" (Telegraph), freely adapted from Arthur Schnitzler's Professor Bernhardi, is "provocative, wonderfully upsetting" (Independent),"one of the peaks of the theatrical year" (Guardian), a "devastating play for today" (Financial Times).