31 Shaftesbury Avenue, London, W1D 7ES GB
Raske fakta
West Ends største lagerbeholdning av billetter
Tilgjengelighet for sitteplasser i sanntid
Velg sitteplassene dine
Bestillingen din behandles direkte i billettkontorets bestillingssystem.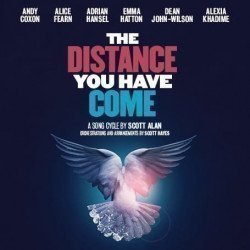 The Distance You Have Come
Bestillingsskjema: mandag 21 juni 2021
Bestilling inntil: mandag 28 juni 2021
Billetter fra 324NOK
Bestill billetter
COVID secure venue
This venue will utilise social-distancing, increased health and safety measures, temperature checks and more to ensure your visit is safe and enjoyable.
Buy with confidence
Grab the best seats today, in the knowledge that all bookings can be exchanged.