31 Shaftesbury Avenue, London, W1D 7ES GB
Raske fakta
West Ends største lagerbeholdning av billetter
Tilgjengelighet for sitteplasser i sanntid
Velg sitteplassene dine
Bestillingen din behandles direkte i billettkontorets bestillingssystem.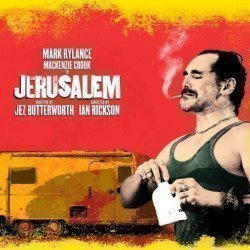 Jerusalem
Bestillingsskjema: lørdag 16 april 2022
Bestilling inntil: lørdag 6 august 2022
Hovedrollene: Mark Rylance
Billetter fra 212NOK
Bestill billetter
COVID secure venue
This venue will utilise social-distancing, increased health and safety measures, temperature checks and more to ensure your visit is safe and enjoyable.
Buy with confidence
Grab the best seats today, in the knowledge that all bookings can be exchanged.
Om Jerusalem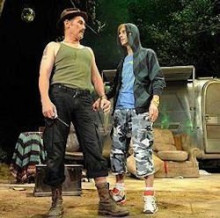 Hovedrollene:
Mark Rylance
Jerusalem Beskrivelse
Age recommendation: 14+
A comic, contemporary vision of rural life in our green and pleasant land, Jez Butterworth's epic new play is wildly original. In part a lament about the erosion of country life and in part a rebuff to the antiseptic modern world, it features a landmark central performance from Mark Rylance as hellraiser Johnny Byron, 'a performance so charismatic, so mercurial, so complete and compelling that it doesn't look like acting' (ES), and a superb ensemble cast including Mackenzie Crook who 'excels' as Johnny's sidekick Ginger.
On St George's Day, the morning of the local county fair, Johnny Byron is a wanted man. The council officials want to serve him an eviction notice, his son wants his dad to take him to the fair, and a motley crew of mates want his ample supply of drugs and alcohol.