Drama
Det er begeistrende. Det er festlig. Det er spennende. Med vår hjelp kan du glede deg over de beste av Londons forestillinger for mindre penger. Vi tilbyr god tilgang til billetter til lave priser, og vi er en høyt betrodd kilde til Londons teaterlands festligste aftener, bl.a. med topp musikaler, populære komedier, moderne og klassisk dans, opera og mer. Vi har også billetter til barneforestillinger som hele familien vil sette pris på, høy drama for voksne, West End favoritter som har gledet tilskuere i årevis, forestillinger med berømtheter, musikaler og de morsomste komedier. Alt er til priser som gir deg et smil.
Resultater: 3 forestillinger passer til din forespørsel.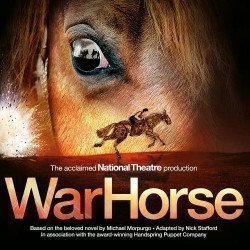 Familier (86%)
Par (89%)
Teatergjengere (94%)
i
Dette er teater på sitt beste. Sensitivt, dyktig, hjertevarmende og følelsesladet. Nå spilles War Horse, denne mye etterspurte produksjonen på New London Theatre. Fantastiske dukker på menneskestørrelse hjelper med å beskrive en utrolig reise der en ung mann legger ut på et spennende eventyr for å finne sin elskede hest.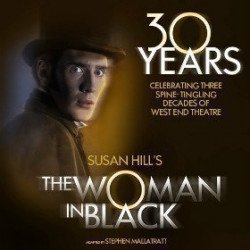 Teatergjengere (89%)
i
Dette er utvilsomt en av de mest spennende, gripende og vellykkede teaterforestillingene som noensinne har blitt iscenesatt. To tiår med suksess beviser det. The Woman in Black er blitt rost av hver eneste kritiker. Og dette lovpriste stykket ved Stephen Mallatratts tilrettelegging av Susan Hills bestselgende roman, spilles på Londons Fortune teater nå!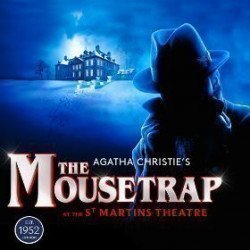 Par (84%)
Teatergjengere (91%)
i
Dette teaterstykket har vært spilt i West End i over 50 år. Det trekker fortsatt store folkemengder. Publikum er like begeistret og mystifisert nå som noen gang før over Agatha Christies legendariske whodunnit, The Mousetrap. Dette er verdens lengst viste spill, og er utvilsomt et mesterverk av mord og mysteri. En festlig kveld på by'n gir det deg også!
Nettles
iflg. kategori
Opptil 70% avslag
Trygg online bestilling
Billettene sendes i posten eller avhentes i billettluken
Kundeservice åpent 7 dager pr uke
Velg sitteplasser når du bestiller
Ingen skjulte avgifter